The programme of the second and third day of the FAST FORWARD Human Rights Film Festival Montenegro brings six new premieres, among which are the holders of the highest awards of prestigious festivals.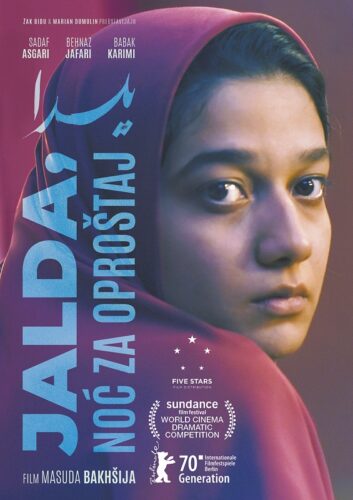 On Friday, 11 December, at 20h00, the Montenegrin audience will have the opportunity to watch the film JALDA, A NIGHT FOR FORGIVENESS, by Massaoud Bakhshi, which won the Grand Jury Prize at the Sundance Film Festival. The film tells the story of inequality between men and women, but also about forgiveness. Mariam was sentenced to death for the murder of her husband in Iran. The only way for her to be released is for her daughter of the murdered to forgive her, with whom she must participate in the reality show, as well as the number of votes for forgiveness that she won from the audience. The film is based on true stories in which the TV studio serves as a courtroom and a place for justice. In this drama, Mariam is the one who has to pray for forgiveness and life.
Also, on Friday, in the repertoire, at 18h00, the film GENDERBENDE, by Sophie Dros, an intimate story about the search for gender identity, is told through the lives of five people who do identify neither as women nor men.
The second day concludes with the film WHAT ARE YOU GONNA DO WHEN THE WORLD IS ON FIRE? by Italian director Robert Minervini, who won the award for best documentary for this film at the London Film Festival. The film explores the toxic effects of centuries-old racism through the personal stories of black men and women in South America.
The third day of THE FAST FORWARD starts at 18h00, with the film IRRADIATED, by Rithy Panh from Cambodia, which won the award for best documentary at the Berlin Film Festival and was also nominated for a Golden Bear. Critics say that this is an extreme, but also a necessary film that penetrates the eye and the heart with unrelenting force. This is a film about people who survived physical and mental radiation as a result of the war and is recommended to those who believe they are immune to it.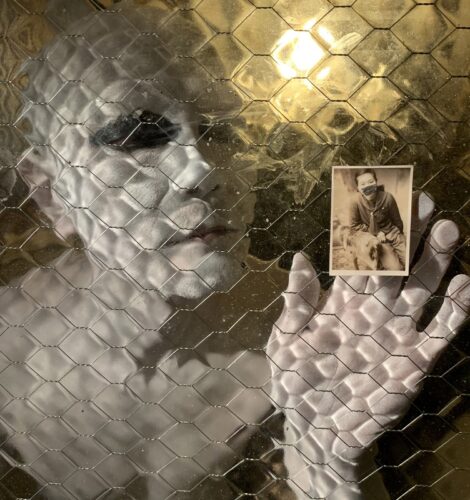 This is followed by INSTINCT, by Dutch director Haline Reijn, at 20h00. This provocative psychological drama will hold the viewers' attention until the end of the unfolding of the relationship between the psychologist and the serial rapist.
The film FORUM at 22h00, directed by Marcus Vetter, addresses current issues of politics and global issues of nowadays. The film follows the 81-year-old founder of the controversial WEF and his communication with young activist Greta Tunberg.
All films are free of charge and can be watched through the site ubrzaj.me, where detailed instructions are available.
Milena Vujović, PR of the FAST FORWARD Human Rights Film Festival Montenegro