The Centre for Civic Education (CCE) organized, within the framework of the just completed X Human Rights Film Festival FAST FORWARD Montenegro, thematic day dedicated to affirmation of LGBTI rights. This included presentation of three great film achievements to Montenegrin audience with an accompanying panel discussion on the role of film in bridging the gap between stereotypes and life of LGBTI person.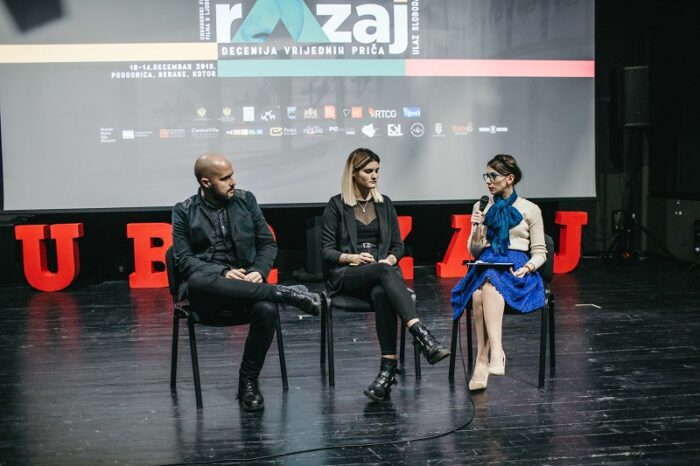 After the screening of films Miller and Son, by Asher Jelinsky, Gender Derby, by French director Camille Ducellier, as well as the film that thrilled the audience at this year's Cannes Film Festival And then we danced, by Levan Akin, which illuminated in diverse manners transgender people, limitations of gender binary for members of the LGBTI community and touching emotional relationships, followed by discussion about these films, but also broader context of the films' impact on the promotion of LGBTI rights.
Speaking about the opening of LGBTI topics in relation to traditional cultural elements, Nikola Ljuca, director from Belgrade, emphasized that there is a way to balance tradition and respect of modern concept of human rights. "Tradition has been forcibly codified into conservative frameworks by people, while field research indicates that some strong traditional societies are very open on LGBT topics and that individuals are not even sanctioned within such communities. Only when a church or state becomes involved, we have rejection of certain individuals", he said. Ljuca assessed as encouraging regional production of short films focusing on LGBTI topics. "Young directors address LGBT topics in a personal and emotional way. Freedom offered by short form is yet to be felt in long films, in which LGBT characters are still largely in the realm of comedy and jokes, and hence under the burden of stereotyping and they seem to be used in calculative manner. Without genuine motivation to speak on these topics, there is no progress for the community and its relation to it", concluded Ljuca.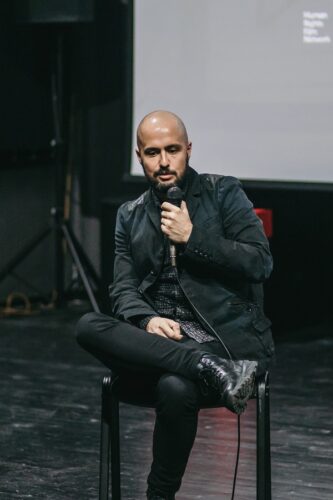 Marija Jovanovic, PR Coordinator at the SPEKTRA Association, pointed out at the complexity of daily struggle for the rights of LGBTI persons in Montenegro. "Through film, we could have comprehensive picture of the life of the LGBTIQ community, we can see that the community is not only defined by diversity, but also by many other factors", she stated. "But films that deal with these topics in an exploitative, sensationalist, superficial way, and films that do not involve the community in any phase of creative process, will not positively affect the lives of LGBTIQ people. On the other hand, those films that, through an intersectional approach, enter into the essence of the problems that community face, in specific context, will become also place of activism, i.e. these will contribute to the creation of space in which change occurs. That is why such a film is important, especially nowadays, when films are easily accessible to wide audience and when they attract the attention that activists often do not have", explained Jovanovic.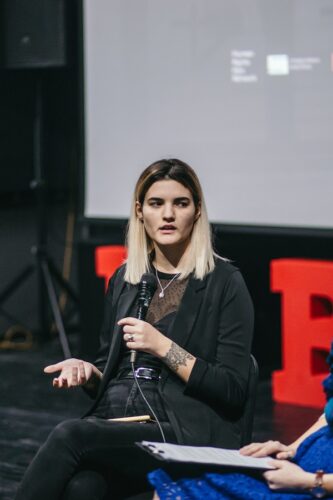 Day of LGBTI Film, within the X FAST FORWARD Festival, CCE organized with the support of the Ministry of Human and Minority Rights through in the framework of  project "LGBTI Rights Beyond 4 Walls – EQUALITY FOR ALL", which aim is to improve understanding of human rights of LGBTI persons, raise awareness of the harmfulness of stereotypical framing LGBTI persons, as well as the importance of accepting LGBTI persons as equal persons in enjoyment of the same rights without fear of violence and discrimination.
Željka Ćetković, Active Citizenship Program Coordinator