FAST FORWARD 2019 / Projections:
12/12/2019 / 16:30h / Montenegrin National Theatre – Studio Scene / Podgorica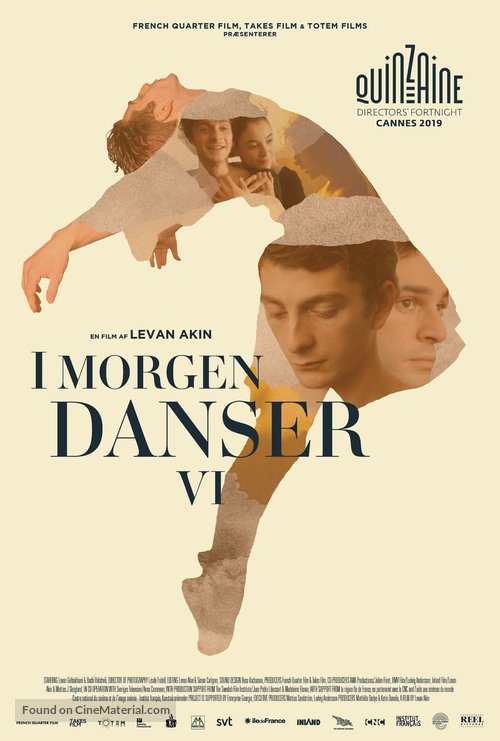 Levan Akin / Sweden, France, Georgia / 2019 /113′
Director: Levan Akin
Screenplay: Levan Akin
Editor: Levan Akin, Simon Carlgren
Sound: Giorgi Murgulia
Producers: Ketie Danelia, Mathilde Dedye
Starring: Levan Gelbakhiani, Ana Javakishvili, Anano Makharadze, Bachi Valishvili, Giorgi Tsereteli, etc.
Synopsis
Since his childhood, Merab trains at the National Georgian Ensemble with her dance partner Maria. His world turns upside down when the carefree boy Irakli appears and at the same time becomes his strongest rival and greatest source of desire.
About the author
Levan Akin was born in 1979 in Stockholm, Sweden, where his parents came as immigrants in the early 1970s from Georgia. He began his career as an intern at the Swedish Broadcasting Network and later worked at the famous "Studio 24" of famous director Roy Anderson. Later on, he worked as an assistant director in several television and film productions, simultaneously making his own short films. He is known for his films And Then We Danced (2019), Katinkas kalas (2011) and The Circle (2015).
Festivali i nagrade
Cannes Film Festival 2019, France
Chicago International Film Festival 2019, USA – Gold Q-Hugo Award
Cork International Film Festival 2019, Ireland
LesGaiCineMad, Madrid International LGBT Film Festival, Spain –Audience award for Best Feature Film, Jury Prize for Best Film, Jury Prize for Best Performer
Melbourne International Film Festival 2019, Australia
Minsk International Film Festival 2019, Belarus – Best Actor Award
Montréal Festival of New Cinema 2019, Canada – Peace award
NewFest: New York's LGBT Film Festival 2019, USA – Audience award for Best Narrative Feature
Odessa International Film Festival 2019, Ukraine – Grand Prix, Golden Duke in International Competition, Golden Duke for Best Acting
Sarajevo Film Festival 2019, Bosnia and Herzegovina – Best Actor Award
Seville European Film Festival 2019, Spain – Grand Audience Award, Ocaña Award
Valladolid International Film Festival 2019, Spain –Best Actor Award, Rainbow Spike Award