Podgorica, PR Press Service – The overcrowded Hall of the Culture Centre Berane at the opening of the Berane edition of the FAST FORWARD Festival, organized by the Centre for Civic Education (CCE), in cooperation with the Berane Municipality, Cultural Centre Berane and Gymnasium 'Panto Malisic', confirms that this concept of communicating human rights reached broad audience in this city.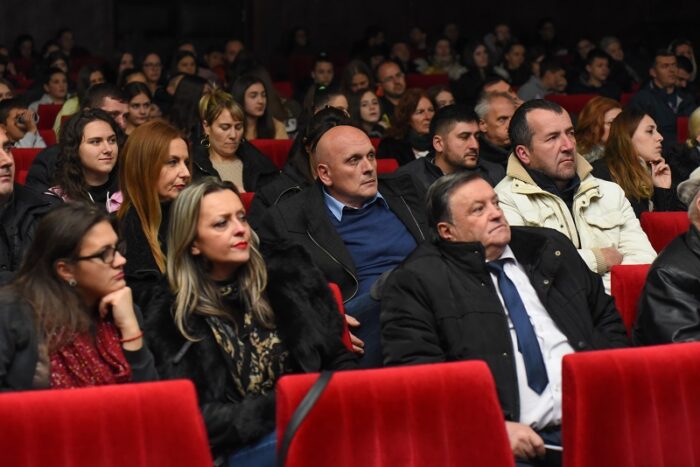 Development Coordinator at the CCE, Damir Nikocevic, said that human rights are the basis of an open and democratic society, and that FAST FORWARD Festival, as he explained, represents a manner to point to the challenges and problems in achieving human rights.
'FAST FORWARD Festival is one of our ways to point differently, often emotionally, powerfully or provocatively to numerous and difficult issues that are part of our everyday life. Disturbing, yet motivating fates of the film heroes and heroines, whose premieres you will watch, should restore our faith that human rights are the basis of every open society and that there is no compromise in the fight for human rights,' emphasized Nikocevic.
He explained that this is exactly the objective of this year's selection of the FAST FORWARD Festival.
'Genuine human rights advocacy – whether it is our persistent and principled stance that attacks on the media should be effectively investigated and smear campaigns against NGO activists stopped, that corrupt high-level officials who waste our resources and years should be held accountable, that women, young people, persons with disabilities, LGBT persons, Roma, and other marginalized groups deserve equal opportunities – that all of us as citizens enjoy the right to quality health care and education, etc. remains insufficiently emphasized,' Nikocevic stated.
President of the Municipality of Berane, Novica Obradovic, assessed that by the realization of this year's FAST FORWARD Human Rights Film Festival Montenegro marks two jubilees.
'The festival is being organized for the tenth time in Montenegro, but also for the fifth time in Berane, in cooperation with the Municipality of Berane and Berane Culture Centre, and remains not only the first but the only festival of its kind in Montenegro,' Obradovic claimed.
He pointed out that respect for other human beings is part of  cultural identity of Montenegro.
'Unfortunately, the turbulent history of these areas was often neither human nor heroic. Filled with brutality and unimaginable cruelty, it led to a lot of suffering and pain, and the end of the 20th century was greeted in such an atmosphere,' Obradovic said.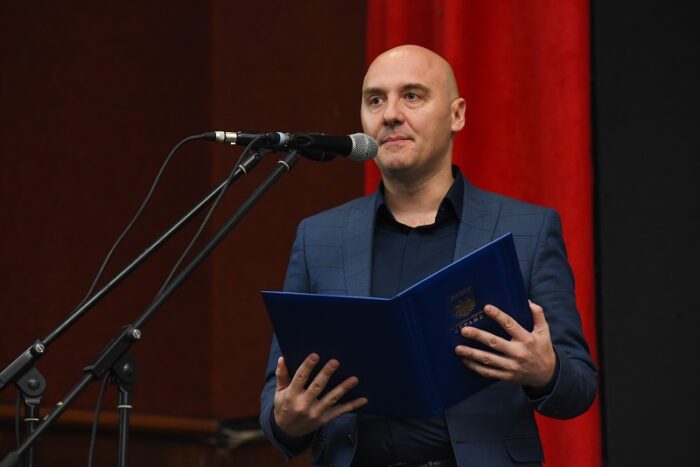 Obradovic stated that the film, as an immediate and compelling art form, provided the best way for society to face 'the harsh reality, but also the heroism.'
FAST FORWARD Human Rights Film Festival Montenegro was opened in Berane with screening of the film 'Diary of Diana B', which, as Obradovic said, carries powerful message.
'This film is one of the greatest stories of World War II, that we have recently discovered, which speaks of humanity, dignity and heroism. I hope that another decade of valuable stories will accelerate our path towards creating a more harmonious and better society,' concluded Obradovic.
FAST FORWARD Festival in Berane  will continue today, in Gymnasium 'Panto Malisic',  with the screening of the films Night Session by Peter Tomadze and Edna by Vuk Mitevski, followed by a panel discussion on gender equality. Berane edition of FAST FORWARD Festival 2019 ends tonight with screening of the film What a country! by Vinko Bresan, starting at 19h00 at the Berane Culture Centre.