As part of this year's, FAST FORWARD Human Rights Film Festival Montenegro, accompanying panel discussions were held in Kotor and Podgorica, after the screening of the film "NO PARDON ", by Aleksandar Reljić, which emphasized the importance of professional media reporting, the role of the media in sensitizing the public on certain topics in society, but also the consequences of unprofessional reporting.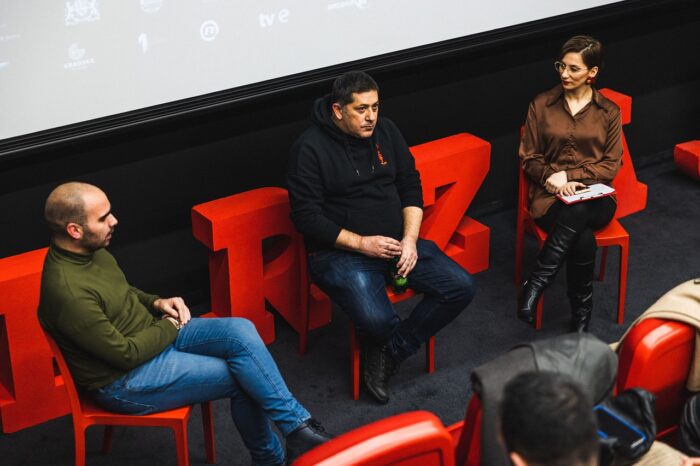 Reflecting on his film, Reljić pointed out that the case of Srđan Šveljo was his inspiration for illuminating part of the reality we live in, noting that the media can often portray that reality in a dangerously different form, as well as that there are no coincidences, but serious evil intentions and that it should be pointed out. "The case of Srđan Švelj was very important for me – to put the focus on one of such issues, bad and extremely unprofessional media reporting, and it is not the only case, it is a phenomenon about which something must be said," Reljić explained.
Paula Petričević, a philosopher, peace and feminist activist, pointed out at the panel discussion in Kotor that "… the creepy aspect of this terrible life story, which is emphasized at the end of the film, is that it can happen to any of us, anyone who does not have some kind of political or some other back, or he does not want to use it. Someone who wants to be a citizen is exposed and tomorrow can be not only an object of revenge, but a literal sacrificial lamb only if someone wants it, so that a smokescreen is created in the media and other issues in society are not seen."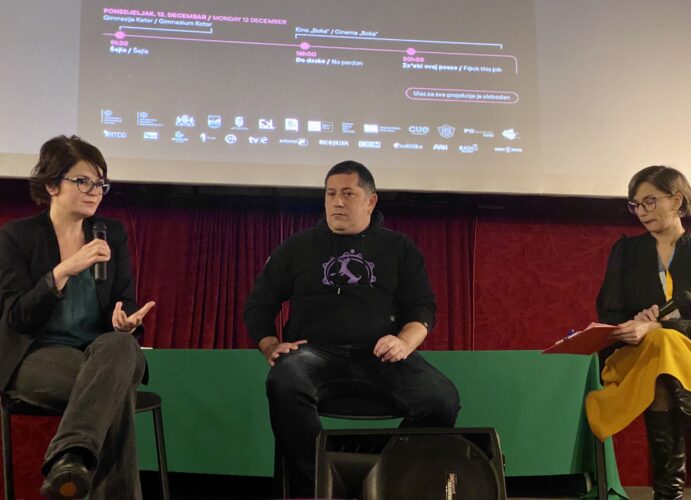 The panellists also spoke of major professional failures in the way the media reported on this and similar cases, noting that despite certain developments, it is necessary to continue working on strengthening ethical principles in the media.
"There is a certain tendency in society that is very dangerous – journalism is in a big crisis because portals have taken the main role, because "clicks" are more important than news and information. Journalism with "clicks", which is a modern invention, actually went back to the 19th century before news as such was created," Reljić assessed.
"While much worse things are happening in society, we have a situation in which a story like this appears in the media, which is constantly connected and linked to the fact that Šveljo belongs to a marginalized group. I am afraid that the media did not harm only one person, but the entire community in the Balkans. In this case, not only one party is damaged, but many of them are involved in the entire process of media lynching", said Miloš Knežević, Executive director of the Montenegrin LGBTIQ Association Queer Montenegro at a panel discussion in Podgorica. He also underlines that when it comes to the LGBTIQ community and media reporting in Montenegro, the media remain mostly rhetorical allies, and that there are still certain shortcomings in reporting, terminology, and addressing that should be worked on.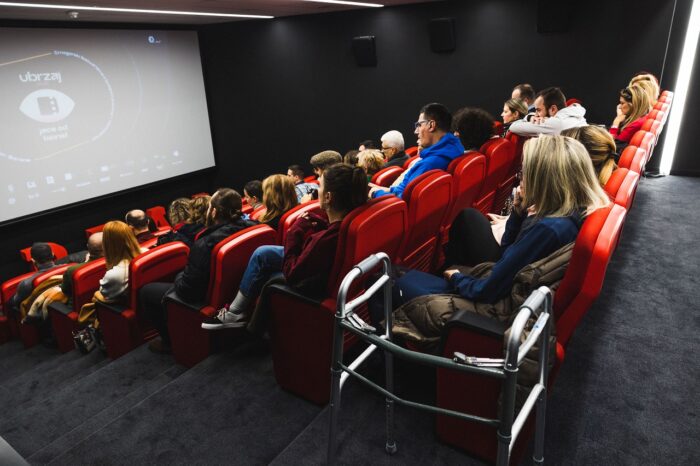 The accompanying panel discussions are part of the "LGBTIQ – Freedom without labels!" project, implemented by the CCE with the support of the Ministry of Human and Minority Rights.
Dragana Vasiljević, project assistant