Fast Forward 2017 / Projections:
12. 12. 2017 / 16:15h / KIC – Dodest Scene / Podgorica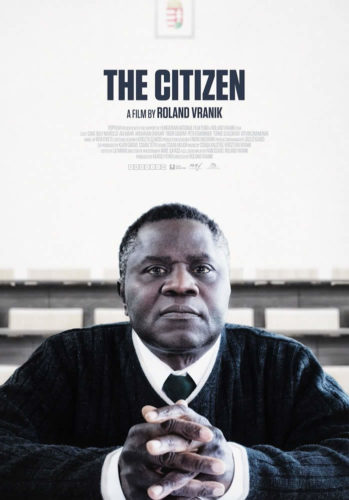 Roland Vranik, Hungary, 2016, 110′
Director: Roland Vranik
Screenplay: Iván Szabó, Roland Vranik
Producer: Károly Fehér
Co-producers: Csaba Tóth, Klára Garas
Cast: Marcelo Cake-Baly dr., Ágnes Máhr, Shekari Arghavan
Synopsis
Wilson (56) is an honest, good-hearted African man has been living in Budapest for several years. He came to Hungary as a political refugee, but since then he has found a home and works as a security guard in a supermarket. He wants to become a Hungarian citizen however he repeatedly fails the basic constitutional studies exam.
His life takes an unexpected turn when his colleague recommends her sister Mari (56) to him, a teacher specialized in Hungarian history and culture. During their private lessons a mutual attraction unfolds between the married teacher and her student. But one night, a mysterious stranger appears at Wilson's doorstep – Shirin (26), a pregnant Persian girl who is a refugee illegally staying in Hungary.
About the author
Roland Vranik was born in 1968 in Budapest, Hungary. After graduation he worked on several diploma films, shorts and national and international feature films as a production manager and director's assistant, and as a member of the Positive Production Workshop based in Budapest. Later on he worked in the Netherlands where he directed four films and collaborated in several productions by the students of the Dutch Film Academy. In 2000, he received a grant from the Béla Balázs Studio and directed and wrote the experimental short film Dominátor. That same year, he was director's assistant on Werckmeister'Harmonies, directed by the famous Hungarian director Béla Tarr. He also made some 30 spots and video clips before directing his first feature film Fekete kefe in 2005, followed by Transmission in 2009, and his most recent film The Citizen in 2016.
Festivals and awards
Varna International Film Festival "Love is Folly" (Bulgaria) – Grand Prix Golden Aphrodite
Skip City International D-Cinema Festival (Japan) – Special Jury Prize
Den Haag Movies That Matter (The Netherlands) – Students' Choice Award
Cinequest (USA) – Best Drama
Porto Fantasporto (Portugal) – Best Screenplay Award
Stockholm Film Festival (Sweeden)