Fast Forward 2017 / Projections:
13. 12. 2017 / 18:00h / KIC – Dodest Scene / Podgorica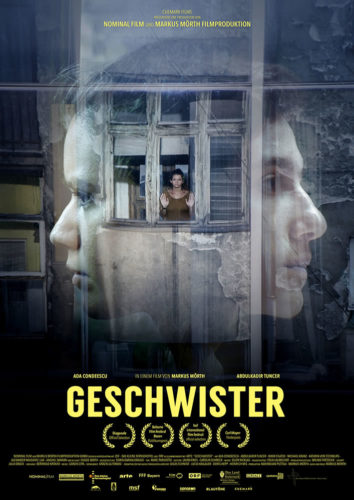 Markus Mörth, Austrija, 2016, 118′
Director: Markus Mörth
Director of photography: Sorin Dragoi
Producers: Markus Mörth, Maximilian Plettau
Cast: Ada Condeescu, Abdulkadir Tuncer, Mark Filatov, Michael Kranz, Kathrin von Steinburg, Ivan Shwedov, Anghel Damian
Synopsis
Siblings is based on the eponymous novel of author and director Markus Mörth. The feature film is a modern drama about a current topic. Shot on original locations with a international high-caliber cast and crew, the touching movie portrays the coming of age of two siblings who embark on a dangerous refugee odyseey through Europe with nothing but a lot of courage and the hope for a better life.
In its strong visuality and always close to its main characters and their fate the film is designed for the big screen. Hard reality hits big emotions.
About the author
Markus Mörth was born in 1973 in Graz, Austria. 1993 to 1996 studied philosophy, theater studies and journalism at the University of Vienna. Afterwards studies at the University of Television and Film in Munich. 2004 First Steps Award for his graduation film Allerseelen. Since 2006 freelance director and scriptwriter. Lives with his family in Graz and Munich.
Festivali i nagrade
Festival des dautschen Films (Germany)
Publikumspreis der Stadt Bozen 2017