FAST FORWARD 2019 / Projections:
13/12/2019 / 18:30h / Montenegrin National Theatre – Studio Scene / Podgorica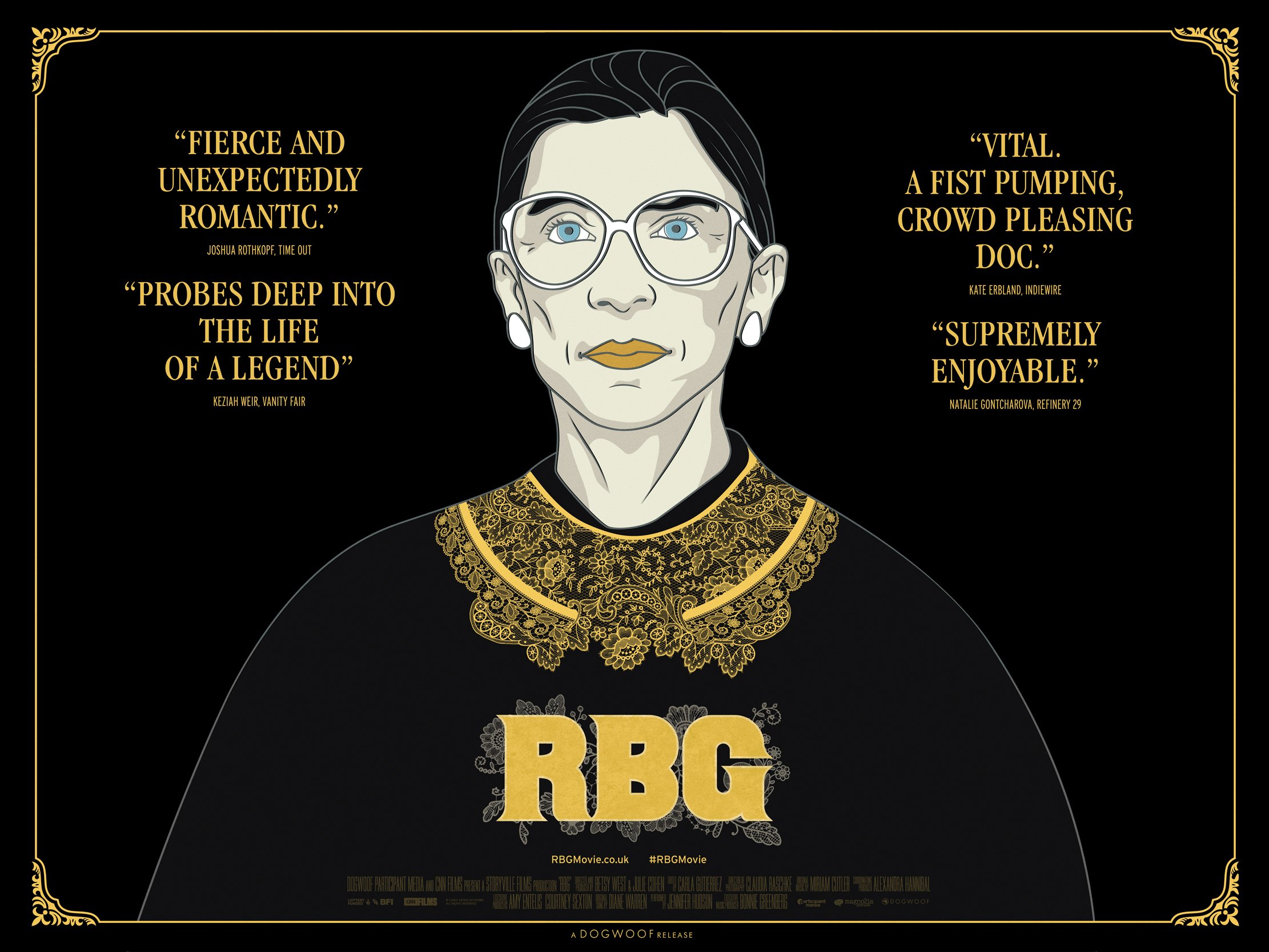 Julie Cohen, Betsy West / USA / 2018, 98′
Director: Julie Cohen, Betsy West
Screenplay: Carla Guiterezz
Music: Miriam Cutler
Producers: Julie Cohen, Betsy West
Starring: Ruth Bader Ginsburg, Ann Kittner, Harryette Helsel, Nina Totenberg, Martin D. Ginsburg, Arthur R. Miller, etc.
Synopsis
In her 86th year, U.S. Supreme Court Judge Ruth Bader Ginsburg has left behind an extensive and valuable legal legacy and has unexpectedly become a pop culture icon. But that unique personal journey of her rise to the highest court instances has been largely unknown to the public, even to some of her biggest fans – until now. RBG explores her incredible life and career.
About the authors
Julie Cohen is a documentary movie and television news producer. Before founding her own production company, Better Than Fiction, she worked as a producer on Dateline NBC where she was nominated for four National Emmy Awards. She has also won the Best Personal Achievement Award as a female radio and television producer (Gracie Award).
Betsy West is the executive producer of the documentary-digital project MAKERS (AOL & PBS, 2012), the feature-length documentary Fear of Lavender (2017), and the short documentary 4%: A Gender Film Problem. With her husband, Oren Jacoby, she is the director of Storyville Films, co-producing the movie Constantine's Sword. She teaches reporting, video production and documentary at Columbia University. She also designs and directs the FilmFridays screening program, through which she presents premiere documentaries and directors at the School of Journalism.
Festivals and awards
Academy Awards 2019, USA – Nominee for best documentary feature, Nominee for best achievement in music written for motion pictures
BELDOCS 2019, Serbia
Primetime Emmy Awards 2019, USA – Primetime Emmy for Exceptional Merit in Documentary Filmmaking
BAFTA Awards 2019, USA
Cinema Eye Honors Awards 2019, USA – Cinema Eye Honors Award
Satellite Awards 2019, USA
Critics' Choice Documentary Awards 2018, USA – Most Compelling Living Subject of a Documentary, Best Political Documentary
Hollywood Music In Media Awards 2018, USA – Award for Best Original Song – Documentary
Minneapolis St. Paul International Film Festival 2018, USA – Audience Choice Award for Documentary Feature
National Board of Review 2018, USA – NBR Award for Best Documentary
Philadelphia Film Critics Circle Awards 2018, USA – Elaine May Award
Sarasota Film Festival 2018, USA – Audience Award for Best Documentary
Wisconsin Film Festival 2018, USA – Audience Award for Best Documentary Feature
Edinburgh International Film Festival 2018, UK