Fast forward 2016 / Projections:
12. 12. 2016 20h30 / CNP – Scena Studio / Podgorica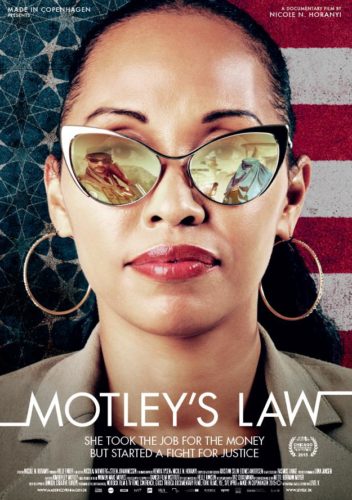 Nicole Nielsen Horanyi, Danska/ Denmark, Afghanistan/Afganistan, SAD/USA, 2015, 85′
Director: Nicole Nielsen Horanyi
Producer: Helle Faber
Editing: Steen Johannessen, Nicolaj Monberg
Cast: Triera Holley, Kimberley Motley
Director of Photography: Henrik Bohn Ipsen
Music: Kristian Eidnes Andersen
Production: Made in Copenhagen
Synopsis:
Motley's law follows the extraordinary story of Kimberley Motley, an audacious, tough as nails African-American former beauty queen and mother who is the first and only Western litigation lawyer in Kabul, Afghanistan. As she vows to change the Afghan legal system and defend U.S. and European citizens amidst dangerous circumstances and threats of her own assassination, she must also struggle to balance the needs of her family and husband a world away in the U.S. Eight years ago, 38-year-old Kimberley left her husband and three kids in the U.S. in order to work as a defense lawyer in Kabul.
Navigating the complex foreign world with her Afghan assistant, Kimberley shows supreme strength and reserve, defending Western and Afghan clients caught up in the legal and political quagmire of a dangerous city, while also becoming increasingly motivated by her pro-bono work for human rights and women's rights cases. However, personal threats and the dangerous condition of the country make it increasingly difficult and life threatening to continue her work.
About the author: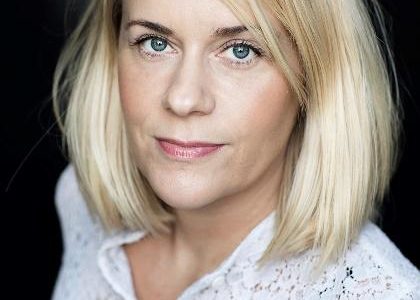 Nicole Nielsen Horanyi was born in Roskilde, Denmark in 1977. She graduated in Documentary Directing from The National Film School of Denmark in 2007. Her films have participated at multiple festivals like: CPH:DOX, Silverdocs Documentary Film Festival, SXSW, Nordisk Panorama, Bergen Int. Film Festival, Interfilm Berlin, Rooftop Films NY, Taipei Int. Film Festival, Virginia Film Festival, INPUT and Göteborg Int. Film Festival.
Awards and Festivals:
Chicago Film Festival, USA 2015
International Documentary Film Festival Amsterdam, the Netherlands 2015
DOC NYC, Viewfinder award, USA 2015
Tessaloniki Documentary Festival, Greece 2015
Washington DC International Film Festival, USA 2015
Goteborg International Film Festival, Sweden 2016
Human Rights Film Festival, Czech Republic 2016
International Movies That Matter, the Netherlands 2016
Cleveland International Film Festival 2016
Alliance of Women Film Journalists EDA Awad
International Documentary Film Festival Amsterdam 2015