FAST FORWARD 2019 / Projections:
13/12/2019 / 17:00h / Montenegrin National Theatre – Studio Scene / Podgorica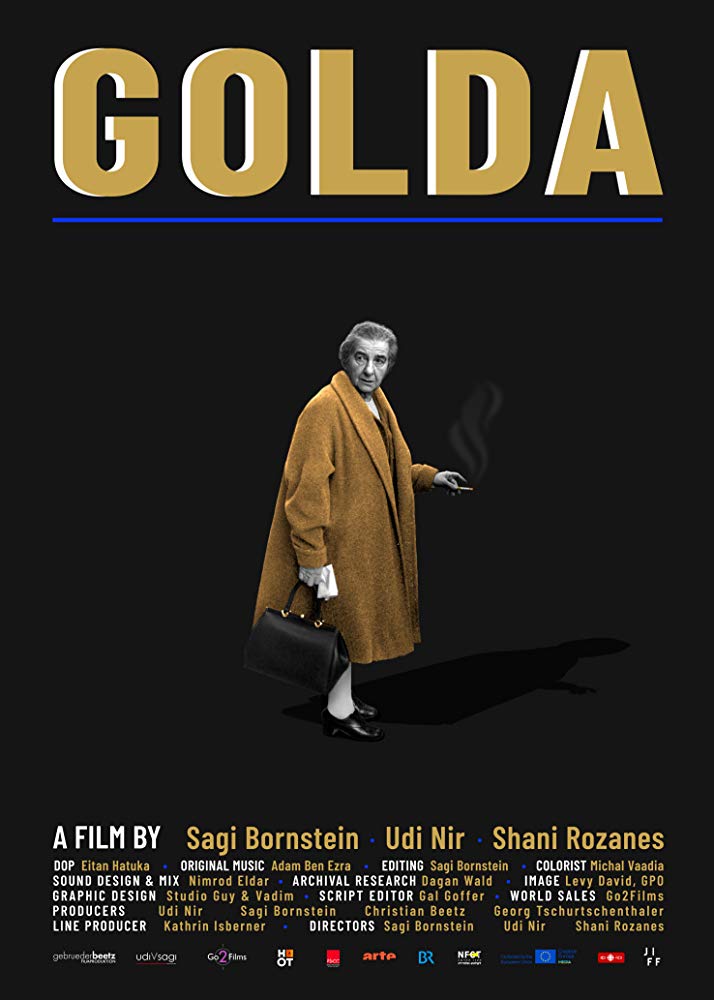 Sagi Bornstein, Udi Nir, Shani Rozanes / Israel, Germany / 2019 / 88′
Director: Sagi Bornstein, Udi Nir, Shani Rozanes
Screenplay: Sagi Bornstein, Udi Nir, Shani Rozanes
Editor: Sagi Bornstein
Producers: Christian Beetz, Sagi Bornstein, Udi Nir, Georg Tschurtschenthaler
Starring: Uri Avneri, Yossi Beilin, Meron Medzini, Meron Medzini, Golda Meir, Zvi Zamir
Synopsis
The eventful story of Golda Meir's term as Prime Minister of Israel – from the surprising rise to power and iconic international stature as 'queen of the Jewish people' to her tragic and lonely demise. Shortly before her death, Golda Meir was interviewed for Israeli television. At the end of the shooting, the cameras remained on, recording intimate conversation with the first and only woman to ever rule Israel. As she lit one cigarette after another, Golda spoke openly, defending her prime ministerial term – five turbulent years that have secured her place in history, but at high personal cost. Based on these never-before-seen materials, the testimonies of supporters and opponents, as well as rare archive footage, the film Golda bring the story of one dramatic period in her reign.
About the authors
Sagi Bornstein has 15 years of experience as director, producer and editor of documentaries, TV programmes and news. His works include #uploading holocaust (2016, DOC Leipzig, BR, RBB, ORG, Keshet) and Kafka's last story (2011, Arte, SWR, SVT, Channel 2, DOK Leipzig; awards at numerous European and American film festivals). He studied photography at the Camera Obscure Film School and worked for leading Israeli broadcasters before founding his own production company.
Udi Nir is screenwriter, director and producer. His first involvement in documentary movies was #uploading holocaust (2016, DOC Leipzig, BR, RBB, ORG, Keshet). He studied at the Faculty of Dramaturgy in Tel Aviv. Furthermore, he created and directed theatre plays, and worked as producer at the Clipa Theatre. Before turning to film, Udi has also worked for Amnesty International and other human rights NGOs.
Shani Rozanes Sagi is Israeli journalist, screenwriter and director based in Berlin. Previously, she was news editor in the leading Israeli media, and today she works for the German Deutsche Welle. Golda is her directorial debut.
Festivals and awards
DOC NYC 2019, USA
DocAviv International Film Festival 2019, Israel