Centre for Civic Education (CCE) and Radio Television of Montenegro today signed the agreement on cooperation regarding the implementation of sixth Fast Forward Human Rights Film Festival 2015, that will be held in Montenegrin national theatre (CNP) in Podgorica from 11 to 15 November 2015 (five days), in Kotor from 12 to 13 November 2015 (two days) and in Berane from 13 to 14 November 2015 (two days). The agreement was signed by Rade Vojvodić, general director of RTCG and Daliborka Uljarević, executive director of CCE.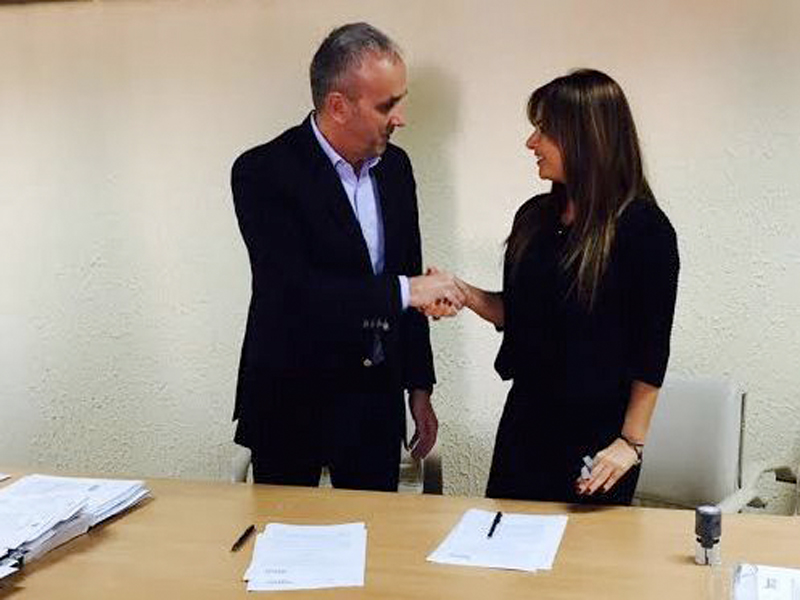 This represents the continuation of five-year long cooperation between CCE and RTCG in the realisation of Fast Forward Human Rights Film Festival, the only festival of its kind in Montenegro, which, in addition to Podgorica, now encompasses Kotor and Berane thus putting them on the map of cities from region which foster this kind of festival events.
Based on the agreement, RTCG will provide full media coverage and secure the representation of Festival in its regular news and other programmes, produce festival chronics during the course of the Festival, broadcast promotional video, participate in the work of Festival's Council through its representatives and help in other relevant activities within the organisation of this unique Festival in Montenegro. CCE will present RTCG in promotional material issued by the Festival, give priority rights for interviews with guests of Festival and TV rights for RTCG for five movies of latest production which gathered countless nominations, recognitions and awards throughout the world.
Fast Forward Human Rights Film Festival presents a direct and provocative form of promotion of human rights and social sobriety through the movies, by which the CCE communicate with much larger and diverse target group than in the case of standard programmes, and in this respect the support of RTCG is of great importance.
Svetlana Pešić, programme associate