FAST FORWARD 2019 / Projections:
14/12/2019 / 17:00h / Montenegrin National Theatre – Studio Scene / Podgorica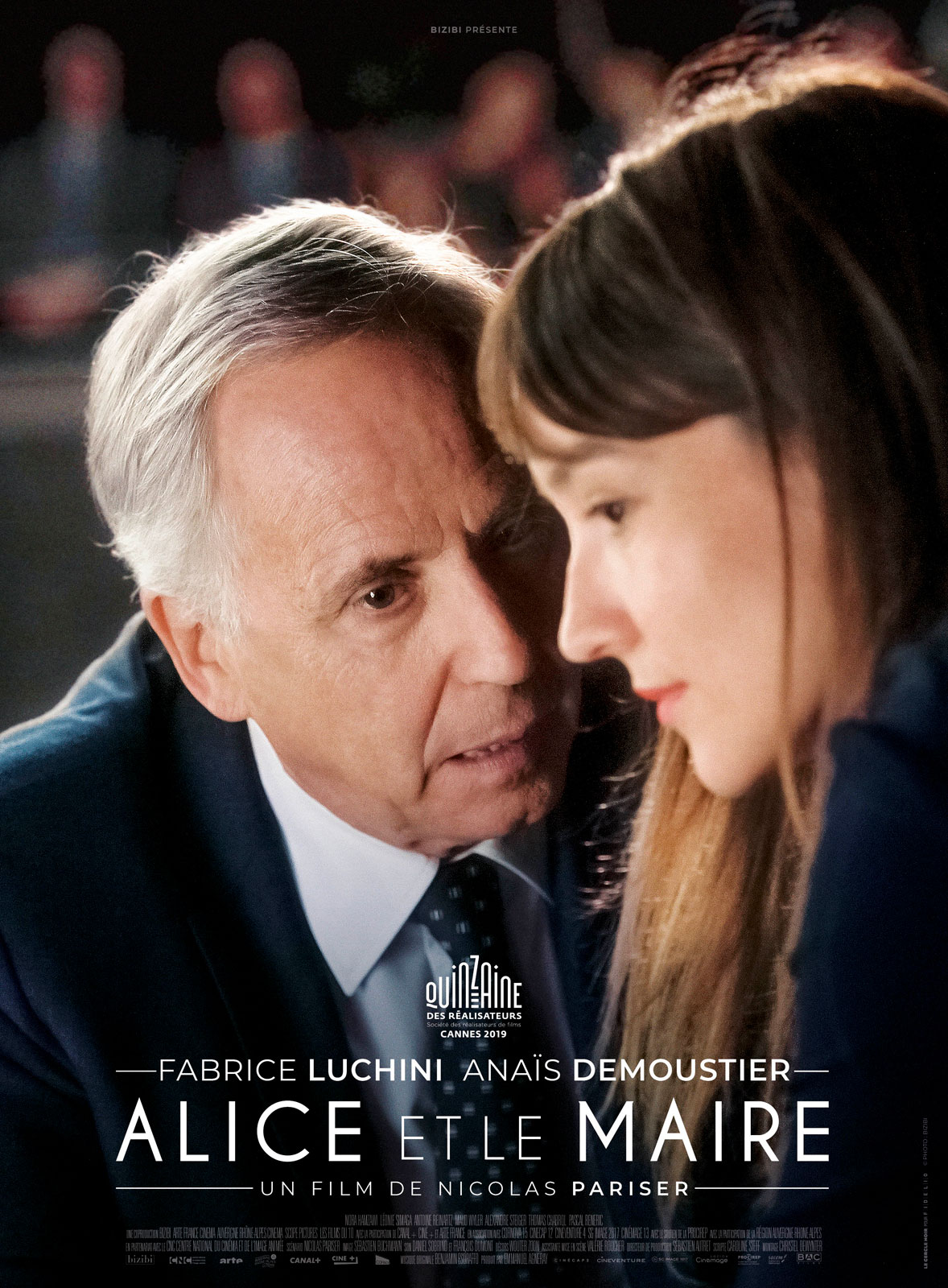 Nicolas Pariser / France / 2019 / 103′
Director: Nicolas Pariser
Screenplay: Nicolas Pariser
Editor: Christel Dewynter
Production: Bizibi Productions
Producers: Emmanuel Agneray
Starring: Fabrice Luchini, Anaïs Demoustier, Nora Hamzawi, Léonie Simaga, Antoine Reinartz, Maud Wyler, etc.
Synopsis
The Mayor of Lyon, Paul Théraneau is suffering from an existential crisis. After 30 years in politics, he feels totally empty and devoid of ideas. To overcome this, Paul hires a young and brilliant philosopher, Alice Heimann for a nebulous job conjuring ideas at City Hall. Their interactions are our gateway into a lively, funny and touching exploration of the way we live now through the filter of two generations. A dialogue between two diametrically opposed personalities who will turn their certainties upside down.
About the author
Nicolas Pariser was born in Paris in 1974. After studying law, philosophy, art history and film, he became a film critic for the magazine Sofa, then spent four years collaborating with director Pierre Rissient. In 2008, he directed his first short, The Day Ségolène Won, which follows a Socialist Party activist, on the day French President Nicolas Sarkozy was elected. The following year, he directed his medium-length political film The Republic and won the Jean Vigo Award 2010. The Great Game, his first feature film, made the 2015 Locarno Film Festival in the «Filmmakers of the Present» selection.
Festivals and awards
Cannes Film Festival 2019, France – Europa Cinemas Label Award
Haifa International Film Festival 2019, Israel
Hamburg Film Festival 2019, Germany
Stockholm Film Festival 2019, Sweeden
Free Zone 2019, Serbia