Fast forward 2016 / Projections:
12. 12. 2016 17h00 / CNP – Scena Studio / Podgorica
12. 12. 2016 20h00 / Kino Boka / Kotor
Tatiana Huezo, Meksiko/Mexico, 2016, 105'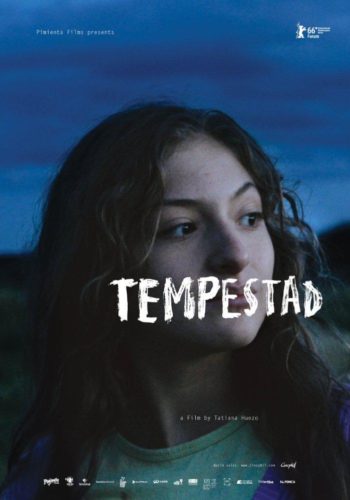 Director: Tatiana Huezo
Screenplay: Tatiana Huezo
Executive producers: Sebastian Celis, Jim Stark
Editing: Lucrecia Gutiérrez Maupomé, Tatiana Huezo
Music: Leonardo Heiblum, Jacobo Lieberman
Co-producers: Pepe Cohen, Joakim Ziegler
Producer: Nicolás Celis, Sebastian Celis
Production: Pimienta Films, Cactus Film & Video, Terminal
Synopsis:
Through a subjective and emotional journey, this film conveys the paralysing power of fear: fear as a sickness that prevents you from taking a stand on your life, on the future of your children; which clouds your ability to dream and grow. Adela works as a clown in a travelling circus. Ten years ago, her life was irreversibly transformed; every night during the show, she evokes her missing daughter, Monica.
Tempest is the parallel journey of two women. Mirror-like, it reflects the impact of the violence and impunity that afflict Mexico. Through their voices, we are drawn into the heart of their feelings, steeped in loss and pain, but also love, dignity and resistance.
About the author: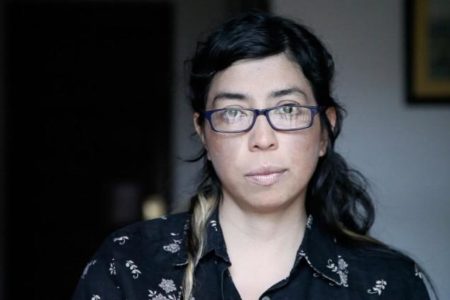 Tatiana Huezo (El Salvador, 1970) studied film at Centro de Capacitación Cinematográfica (ccc) and at University Pompeu Fabra in Barcelona. Tatiana teaches Documentary Filming at CCC, University of Centro and the Madrid's Community Film School. Her filmography as director, photographer, and editor includes documentary films and fictional short films.
Her first film, The Tiniest Place (Mexico, 2011) participated in over 50 films festivals around the world, receiving over 40 awards. She is best known for El ombligo del mundo (2001), Tempestad (2016) and El lugar más pequeño (2011).
Awards and Festivals:
Berlinale Forum 2016 : World Premiere
CineLatino 2016
International Women Film Festival 2016
Documenta Madrid 2016
DOK.Fest Munich: ARRI AMIRA AWARD
Transilvania IFF 2016
Sheffield Doc/Fest: TIM HETHERINGTON AWARD
New York Human Rights FF 2016
Biografilm Film Festival 2016
AFI Docs 2016
Festival de Lima: BEST DOCUMENTARY 2016
Karlovy Vary 2016
Maine IFF 2016
Dokufest 2016
Lugano Human Rights Film Festival 2016
Sarajevo Film Festival 2016
Zurich Film Festival 2016
Vancouver Film Festival 2016
Inconvenient Film Festival 2016 : BEST FILM
Busan Film Festival 2016
Festival do Rio 2016
Haifa Film Festival 2016
FilmFest Osnabruck 2016