Fast forward 2016 / Projections:
11. 12. 2016 19h15 / CNP – Scena Studio / Podgorica
11. 12. 2016 19h30 / Kino Boka / Kotor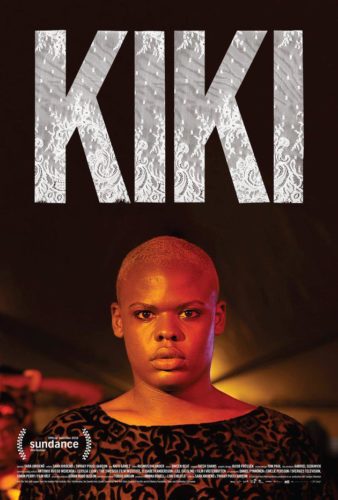 Sara Jordenö, Twiggy Pucci Garcon, SAD/USA, Švedska/Sweden, 2016, 96′
Director: Sara Jordenö
Screenwriters: Sara Jordenö, Twiggy Pucci Garçon
Executive producer: Tobias Janson
Producers: Annika Rogell, Lori Cheatle
Editor: Rasmus Ohlander
Music: Qween Beat
Production: Story AB, Hard Working Movies, Film Väst, Sveriges Television (SVT), Other Companies, Svenska Filminstitutet (SFI)
Artists: Twiggy Pucci Garçon, Chi Chi Mizrahi, Divo Pink Lady, Gia Marie Love, Kenneth "Symba McQueen" Soler-Rios, Christopher Waldorf, Izana "Zariya" Vidal
Synopsis:
New York City, LGBTQ youth-of-color gather out on the Christopher Street Pier, practicing a performance-based art form, Ballroom, which was made famous in the early 1990s by Madonna's music video Vogue and the documentary Paris Is Burning. Twenty-five years after these cultural touchstones, a new and very different generation of LGBTQ youth have formed an artistic activist subculture, named the Kiki Scene.
We follow seven characters from the Kiki community over the course of four years, their preparations and spectacular performances, battles with homelessness, illness and prejudice as well as their gains towards political influence and the conquering of affirming gender-expressions.
About the author: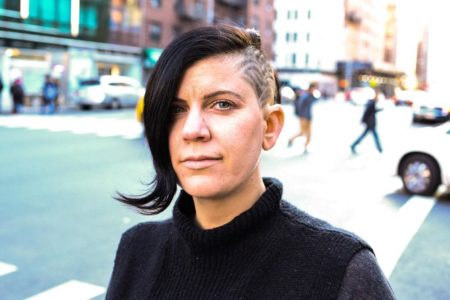 Sara Jordenö was born in 1974 in Umeå, Sweden, and she lives in New York and Gothenburg. Sara is Swedish visual artist and documentary filmmaker whose stories often concern communities facing different types of marginalization and how they position themselves in the world. Her cinematic projects and commissions have been shown internationally at venues such as the Rotterdam International Film Festival, The Viennale, 5th Berlin Biennial, The Modern Museum in Stockholm, GIBCA in Gothenburg and MoMA PS1 in NYC.
KIKI is her feature documentary debut.
Awards and Festivals:
Sundance Film Festival, Utah (Official Selection, US Documentary Competition), 2016
Berlinale (Official Selection Panorama, WINNER of the Teddy Award for Best Documentary and Essay Film), 2016
Tempo Documentary Film Festival, Stockholm (Official Selection, Opening film), 2016
Goethe Institute, Lagos, Nigeria, 2016
Sarasota Film Festival, Florida (Official Selection), 2016
Ambulante Film Festival, Mexico (Official Selection), 2016
Full Frame Festival, North Carolina (New Docs Selection, WINNER Kathleen Bryan Edwards Award for Human Rights), 2016
Montclair Film Festival, NJ (Official Selection), 2016
Red Bull Music Academy Festival, NYC, 2016
Torino Gay & Lesbian Film Festival (Official Selection), 2016
Portland Queer Documentary Film Festival (Official Selection), 2016
Transatlantyk Festival, Lodz, Poland (Official Selection), 2016
CPH DOX, Copenhagen, Denmark, 2016
TLV Fest, Tel Aviv (Official Selection), 2016
Inside Out Film Festival, Toronto (Official Selection, Closing film and gala), 2016
Durban International Film Festival, South Africa (Official Selection), 2016
Sheffield Documentary Film Festival (Official Selection), 2016
Frameline, San Francisco (Official Selection, Opening Film), 2016
BAM Cinemafest, NYC (Official Selection, Special Event, Outdoor Screening), 2016
Outfest, Los Angeles (WINNER Emerging Filmmaker Award; Centerpiece film), 2016
Damn These Heels Festival, Utah (Official Selection), 2016
Festival, Utah (Official Selection), 2016
QFest Houston (Official Selection), 2016
Sidewalk Film Fest, Birmingham AL (WINNER Best SHOUT! Documentary), 2016
Long Beach QFilm Festival (WINNER Best Documentary), 2016
aGLIFF, Austin (Official Selection), 2016