Fast forward 2016 / Projections:
10. 12. 2016 17h30 / CNP – Velika scena / Podgorica
11. 12. 2016 18h00 / Kino Boka / Kotor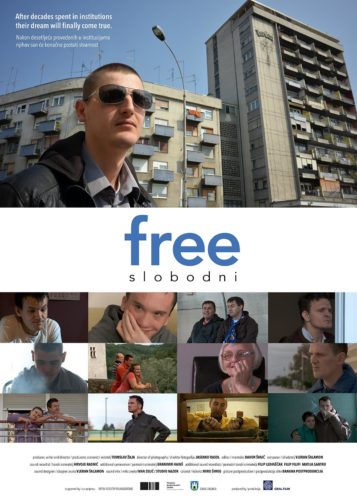 Tomislav Žaja, Hrvatska/Croatia, 2016, 73′
Producer, screenwriter and director: Tomislav Žaja
Director of photography: Jasenko Rasol
Editing: Davor Švaić
Composer: Vjeran Šalamon
Production: Gral film
Synopsis:
Free is an observational documentary that is following its characters in scope of two years. The film starts in several institutions where we watch and feel what is it like to be isolated and deprived of any rights, privacy, or decisions about your own life. All of these people have the same dream – to be free. When they leave from the institutions they start to change in front of our eyes.
We are observing our characters as they are trying to fulfill their dreams, but this time from their perspective. Thanks to this new perspective we start to think about our lives, our freedom, and our society – the same society that have stolen decades of these people's lives.
About the author: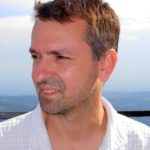 Tomislav Žaja was born in 1967 in Zagreb, Croatia. Earned his masters degree in documentary film at the film academy FAMU in Prague. With a career spanning for over 25 years, Žaja wrote, directed and/or produced over fifty documentaries, few short and experimental films, two TV adaptations of theatre plays and three fiction films.
He has won numerous awards including Best Feature Documentary at Hong Kong Arthouse Film Festival and Best Feature Film at El Ojo Cojo International Film Festival in Spain.
Awards and Festivals:
Best Feature Documentary at Hong Kong Arthouse Film Festival 2016
Best Feature Documentary at Top Indie Film Awards 2016
Best Director at Liburnia Film Festival 2016
Best Feature Documentary at Venice Film Week 2016
Best Feature Documentary at Martinique International Film Festival 2016
Best Feature Documentary at Somerville International Film Festival 2016
Award of Merit at Accolade Global Film Competition 2016
Award of Excellence at Headline International Film Festival 2016
One World Romania International Human Rights Film Festival 2016
Wales Documentary Film Festival 2016
Lisbon International Film Festival 2016
Toronto Film Week 2016
New York Film Screenings 2016
New York Sun Film Festival 2016
Near Nazareth Film Festival 2016
Ekurhuleni International Film Festival 2016
Los Angeles Diversity Film Festival 2016
Special Affects Film Festival 2016
Cannes International Film Festival of Disability 2016
Golden Door International Film Festival 2016
Vox Feminae Film Festival 2016
Sprout Film Festival 2016
Guam International Film Festival 2016
Great Lakes International Film Festival 2016
New York Film Week 2016
Blow-Up Chicago International Arthouse Film Festival 2016
Minorities and Borders International Film Festival 2016
Free Spirit Film Festival 2016
Eindhovens Film Festival 2016
CineAid Film Festival 2016
Esperanza International Film Festival 2016
Pnom Penh International Film Festival 2016