The FAST FORWARD Human Rights Film Festival Montenegro opened tonight, traditionally on International Human Rights Day, at the Music Centre in Podgorica, organized by the Centre for Civic Education (CCE). With the XIII edition of the FAST FORWARD Festival and the regional premiere of the film "SON", by the French writer and director Florian Zeller, the CCE marked 20 years of its work.
 Opening the FAST FORWARD Festival, Daliborka Uljarević, Executive director of the CCE, reflected on two decades of the CCE's work. "Those 20 years flew by for us, as every day and year, consistently and dedicatedly, we advocated for the affirmation of human rights and dignity, for the strengthening of civic values, for the rule of law against anyone's right to rule. We advocated and will continue to advocate for Montenegro as a democratic society of responsible citizens, in which European values live and in which decision-makers work in accordance with the standards and best practices of developed democracies. And the path to such a society is obviously not a straight line, and it is not easy to stick to principles within that framework and expose yourself to attacks and attempts of discreditation by those who compensate for the lack of knowledge, education and arguments with manipulation and shamelessness. It is not easy, but it is more necessary than ever," she said.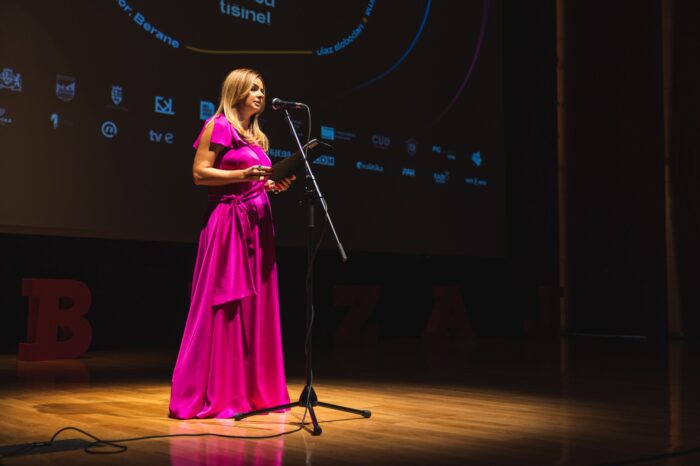 "Unlike politicians, we do not focus our work on pleasing someone, but on changing society for the better, even when this means opening unpleasant topics and confronting the currently prevailing attitudes, all in order to reach more fair, more free and more inclusive society society", stated Uljarević, thanking all comrades, partners and donors, as well as colleagues who today make up the CCE team.
"We are living in a turbulent time that shakes us to the core, forces us to determine ourselves daily towards values and principles, confronting us through these determinations with those who choose to turn a blind eye to the inadequacies of the " suitable". And there is no excuse for silence. Because there must not be silence in front of injustice, in front of bullies, in front of primitivism, in front of powerful people who think that everything is allowed to them. The films we will watch shatter any thought of silence as a wishful escape, they strengthen us to raise our voice while protecting our own and the dignity of those who are not yet stronger than silence, and who need so little to be…", concluded Uljarević.
This year's award for the affirmation of human rights and civil activism went to lawyer Siniša Gazivoda.
"For those of us who deal with this topic, Human Rights Day represent a moment when we draw a line and think about what has happened in the past year concerning this topic. This year, the picture is not pretty – on European soil, we have wars of aggression and violation of human rights, and in Montenegro, there remain numerous challenges in respect of human rights that require additional efforts and struggle by all of us. Although we are born with human rights, human rights are learned as well as all the values of a democratic society. That learning begins in the family, where we learn what is right and wrong, good and bad, and how we should and should not act. My parents put a lot of effort into that and I am very grateful to them. I would like to take this opportunity to thank the CCE for the award and the knowledge I gained at my beginnings, and special thanks to my colleague, mentor, and above all friend – lawyer Goran Rodić. Everything I know about law I learned from him, and above all, I learned that what is right is worth fighting to the end and at any cost," said Gazivoda.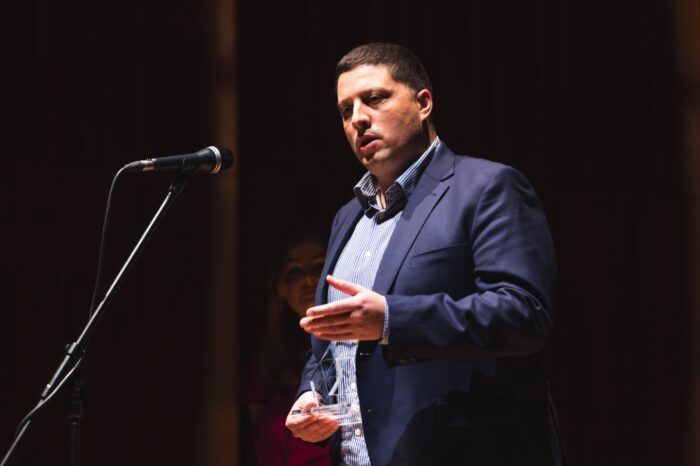 In the elaboration of the award, Uljarević pointed out, among other things, that it is about "a lawyer who invests his heart and vast legal knowledge in every case, not dividing them into big or small, devoting himself equally to those he leads through professional engagement, as well as to those into whom he volunteers daily, providing an immeasurable, though often invisible, the professional contribution". She also stated that "although the young, Gazivoda has become an authority for both those who love him and those who do not, as both sides turn to him to get an opinion, believing in his judgment and commitment to justice."
This year, as in previous years, in addition to Podgorica, the Festival will also have parallel editions in Kotor – on 11 and 12 December at the cinema "Boka" and "Kotor" Gymnasium, and in Berane – on 13 and 14 December at Gymnasium "Panto Mališić"  and Centre for culture. All information about the Festival are available on the website https://ubrzaj.me/en/.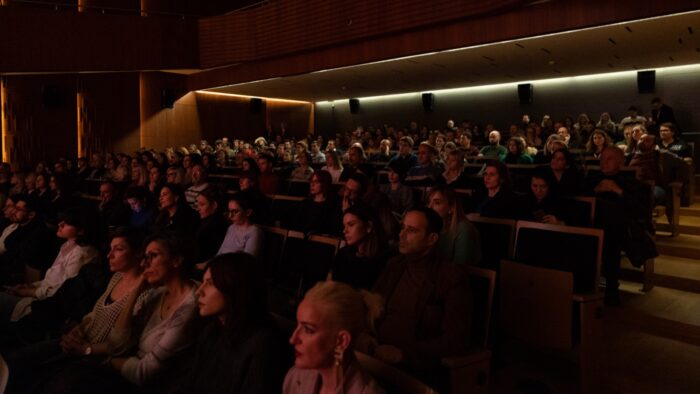 This year's edition of the Festival is supported by the Ministry of Economic Development, the Ministry of Human and Minority Rights, the municipalities of Kotor and Berane, the Cultural Centre "Nikola Đurković" and the Cultural Centre Berane. Partners are BELDOCS, Sarajevo Film Festival, Human Rights Film Network and Montenegrin Cinematheque. Also, the promotion of a socially responsible approach is visible in the business sector, through sponsorships of hotel Cue, Gostiona 1928, PG taxi and Compania De Vinos Montenegro. Media sponsors of the FAST FORWARD 2022 Festival are public service RTCG, with the portal RTCG.me, then the independent daily, Portal and TV Vijesti, Gradska TV, Gradski radio and portal gradski.me, Prva TV, television Nova M, Radio and portal Antena M, daily Pobjeda, portal CdM, Radio Berane and Radio Kotor, as well as E TV, daily Dan and Portal Analitika.
 Maja Marinović, Programme Associate