Fast forward 2016 / Projections:
11. 12. 2016 17h15 / CNP – Scena Studio / Podgorica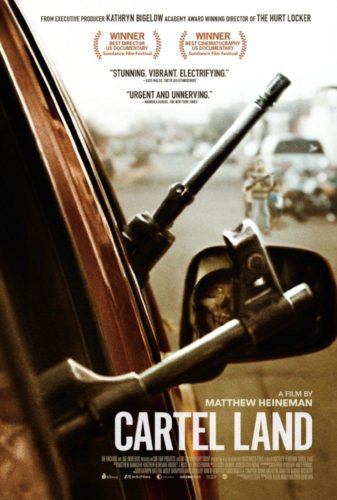 Matthew Heineman, SAD/USA, 2015, 100'
Director: Matthew Heineman
Executive producer: Kathryn Bigelow
Cast: Tim Nailer Foley, José Manuel 'El Doctor' Mireles, Paco Valencia
Music: Jackson Greenberg, H. Scott Salinas
Editing: Matthew Hamachek, Matthew Heineman, Bradley J. Ross, Pax Wassermann
Producers: Matthew Heineman, Hans-Maximo Musielik, Tom Yellin
Production: A&E IndieFilms, Our Time Projects, Documentary Group, The, Whitewater Films
Synopsis:
A physician in Michoacán, Mexico leads a citizen uprising against the drug cartel that has wreaked havoc on the region for years. Across the U.S. border, a veteran heads a paramilitary group working to prevent Mexico's drug wars from entering U.S. territory.
About the author: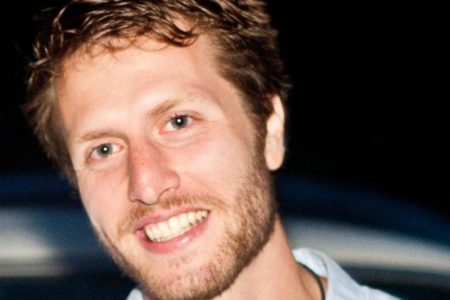 Matthew Heineman is an Oscar-nominated and Emmy-winning filmmaker based in New York. His latest film Cartel Land was nominated for an Academy Award for Best Documentary Feature and won three Primetime Emmy Awards.
Previously, he directed and produced a feature-length documentary Escape Fire: The Fight to Rescue American Healthcare. Heineman collaborated for two years with a team at HBO on the groundbreaking, Emmy-nominated HBO series, The Alzheimer's Project, which aired in May 2009. Heineman has directed several short films and commercials and is in development on a few different projects.
Awards and Festivals:
Primetime Emmy Awards, USA 2016 – Outstanding Cinematography for a Nonfiction Program, Exceptional Merit in Documentary Filmmaking, Outstanding Sound Editing for Nonfiction Programming (Single or Multi-Camera)
Cinema Eye Honors Awards, USA 2016 – The Unforgettables, Outstanding Achievement in Cinematography
Cinema for Peace Awards 2016 – Most Valuable Documentary of the Year
Directors Guild of America, USA 2016 – Outstanding Directorial Achievement in Documentary
Los Angeles Italia Film Festival, USA 2016 – Documentary of the Year
Ashland Independent Film Festival 2015 – Best Documentary
International Documentary Association 2015
Moscow International Film Festival 2015 – Best Film of the Documentary Competition
New Hampshire Film Festival 2015
Reykjavik International Film Festival 2015
San Diego Film Critics Society Awards 2015 – Best Documentary
Sheffield International Documentary Festival 2015
Sundance Film Festival 2015 – Documentary